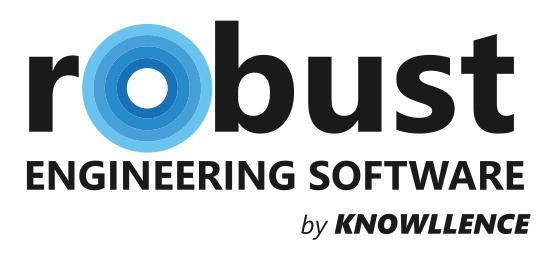 Knowllence's methodological software TDC Suite is now known as Robust Engineering Software. This suite addresses the "methodological" angle of design programs with functional analyses, FMEAs, and fault trees.
It integrates a collaborative database that centralizes and structures the "Design" data.
Functional analysis & Design/Process FMEA
A software suite for robustness in design​
This software suite for designing new products/processes allows you to incorporate your customers' stated ambitions, integrate needs and internal obligations, and identify and resolve any associated risks.
Advantages include:
Capturing, structuring, and ensuring the coherence of the design data throughout the entire design process
Saving lots of time while running meetings and for updates
Modular tools allow compliance with reference documents
Benefiting from know-how through cumulative, generic studies
Ensuring traceability for each datum (and not just the document)
Finding CAD plans easily in the FMEAs
​Creating an interface with your IT system (for example, management of action plans with Action Facilitator, management of non-compliances with TEEXMA for Quality, SPC, tolerancing, managing requirements, PDM, etc.)
Directing project team activity, being in charge of indicators, and automatically generating summary and statistical documents
Functional Analysis of Needs
---
Functional Performance Specifications (FPS)
The Need program helps you integrate your customers' viewpoints, structure the real needs through the Functional Analysis of Needs (external functional analysis), and create the Functional Performance Specifications (FPS).
Technical Functional Analysis​
---
(Functional block diagrams (FBD), FAST, SADT, Functional analysis charts)
The Structure program optimizes (re)design using Technical Functional Analysis (technical specifications) and the creation of functional block diagrams, FAST and SADT diagrams, and functional analysis charts.
​Fault tree software
---
The FTA program creates fault trees and carries out the calculations that stem from them regarding availability, accuracy, maintainability, and dependability.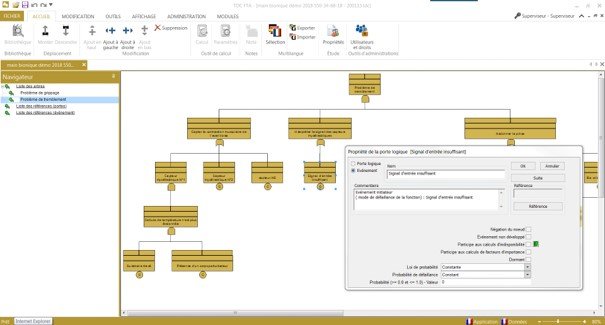 Several FMEA parameters are available, depending on if you would like to use the AIAG 4th Edition format or the AIAG & VDA reference documents.​
Coherence of the design process
The coherence of the methodological data is ensured within the Robust Engineering Suite database through knowledge sharing between the various tools throughout the design process—from the product to the process:
Within the FMEA software module: between the Design FMEA (DFMEA), Process FMEA (PFMEA), DRBFM, Control plan, Manufacturing flow diagram, Reverse FMEA and Special features, etc.
With a global approach starting with design using the functional analyses to carrying out a "correct" and complete methodological FMEA study, the FMEA tool shares pertinent information:
The process occurrence statistics and the links to the causes of malfunction can be retrieved from your non-compliance management or production monitoring solutions (SPC) to enhance the Process FMEA studies (dynamic connector).
Robust Engineering Software is a set of interconnected, modular programs developed by our team in France.
Knowllence has been honoured with the BPIFrance Excellence label for several years in a row for this innovated software suite that is used by businesses – big and small – in all sectors across the globe. The suite is delivered turnkey and can be adapted to your specific reference documents and how your teams work.