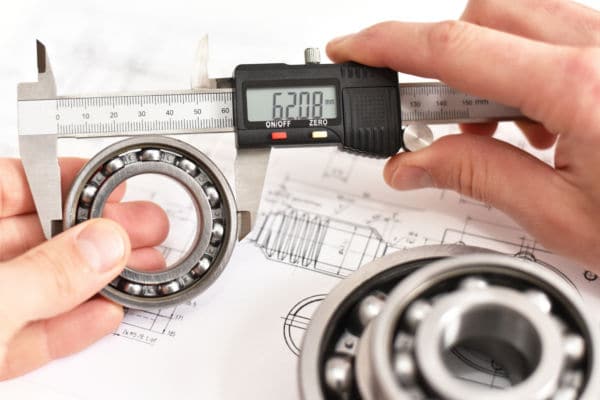 The control plan is the document that summarizes the control strategy for the Design/Process set.
A good control plan is connected to the Process FMEA. It ensures zero defects for customers and aims to reduce waste.
The control plan, the core of our software product, is a chart integrated to the:
Link between the Control plan / Manufacturing flow chart
The manufacturing flow chart models the chain of production operations using icons and connectors to represent the flow.
When you work with Robust Manufacturing Suite, the manufacturing flow chart is the starting point for the FMEAs and the control plan.
Just as with the manufacturing flow chart, the control plan will change as the project moves along. With Robust Manufacturing Suite, you can create a separate control plan for each phase: prototype, pre-production, and production.
Link between the Control plan / Characteristics
Each line of the control plan specifies one characteristic that needs to be controlled. We differentiate:
The "product" characteristics that are measured directly on the product after manufacturing. These characteristics can be the dimensions required by the customer or the intermediate manufacturing characteristics developed through the Process FMEA and the planning sheets. In our tool, the dimensions that appear on the designs of the parts can be directly imported from CAD files before being inserted in the control plan using Infra CONVERT.
The "process" characteristics that correspond to the industrial tool settings: temperature, cutting speed, tightening torque, and so on. These characteristics are developed through the Process FMEA and the production teams' expertise.
In our FMEA tool, when one characteristic is marked as "special" or "key", it carries the same symbol wherever it appears. This is especially true for control plans.
Link between the Control plan / Inspection procedures
The role of certain auditors often consists of verifying the consistency between the control plan contents and the inspection procedures contents. You will have no differences between the two if you work with Robust Manufacturing Suite because both documents are generated using the same chart with the same data. You can share these data and change only the format for presentations:
Either as a chart for the control plan
Or an image for the workstation chart
Examples of control plans
The reports that are attached can be printed according to different references, including the AS13004 aerospace format.

Part 1: Identification of the Design/Process characteristics: the tolerance and the category
Part 2: How you will control the characteristic: definition of the means of measurement, Poka-yoke, sampling, and the responsible party
Part 3: Reference documents: control procedure, response plan in the event of non-compliance, recording