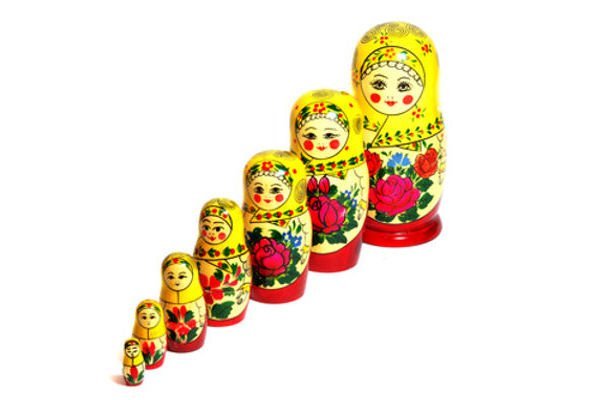 To implement ISO 14971:2019 within Medical Device Suite, the RM 14971 module offers a solution for managing the different variants of a product within the same family/range that allows you to perform only one risk analysis for all your medical device variants and models!
Standardization is not always possible in design as you might need to produce an entire range of medical device variants that can adapt to different markets, situations, or body types.

Certain issues require reflection when launching the development of a medical device:
Should we carry out a risk analysis for each variant within the same product range?
How can we monitor and update the risks applicable to the entire range?
How can we identify the special features of certain variants?
What are these features based on?

On the primary event? Hazards?
Damages?
Risk reduction measures?
Our ISO 14971 module provides the operational answer you are looking for:
For each analysis step (identifying hazards, damages, and risk reduction measures), you can choose the implicated variant(s):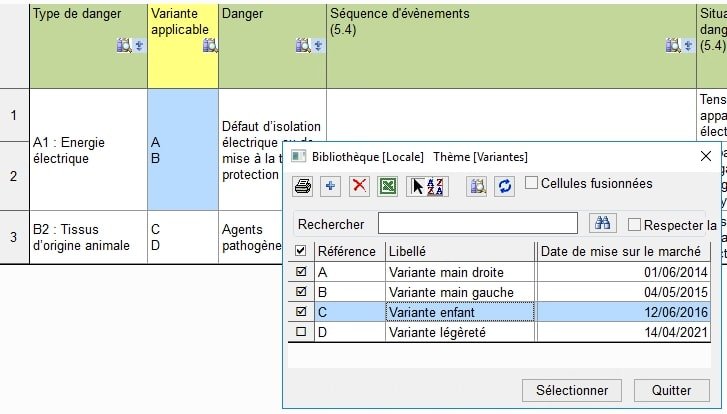 In the analysis charts, we can clearly see the affected variants identified by yellow columns:

You can then quickly and easily print the most up-to-date risk management report for a specific variant or for the entire range.
You can attribute a product launch date for each variant to manage post-market surveillance for each in a specific way.
A report also allows you to highlight modifications carried out on any given variant after its launch.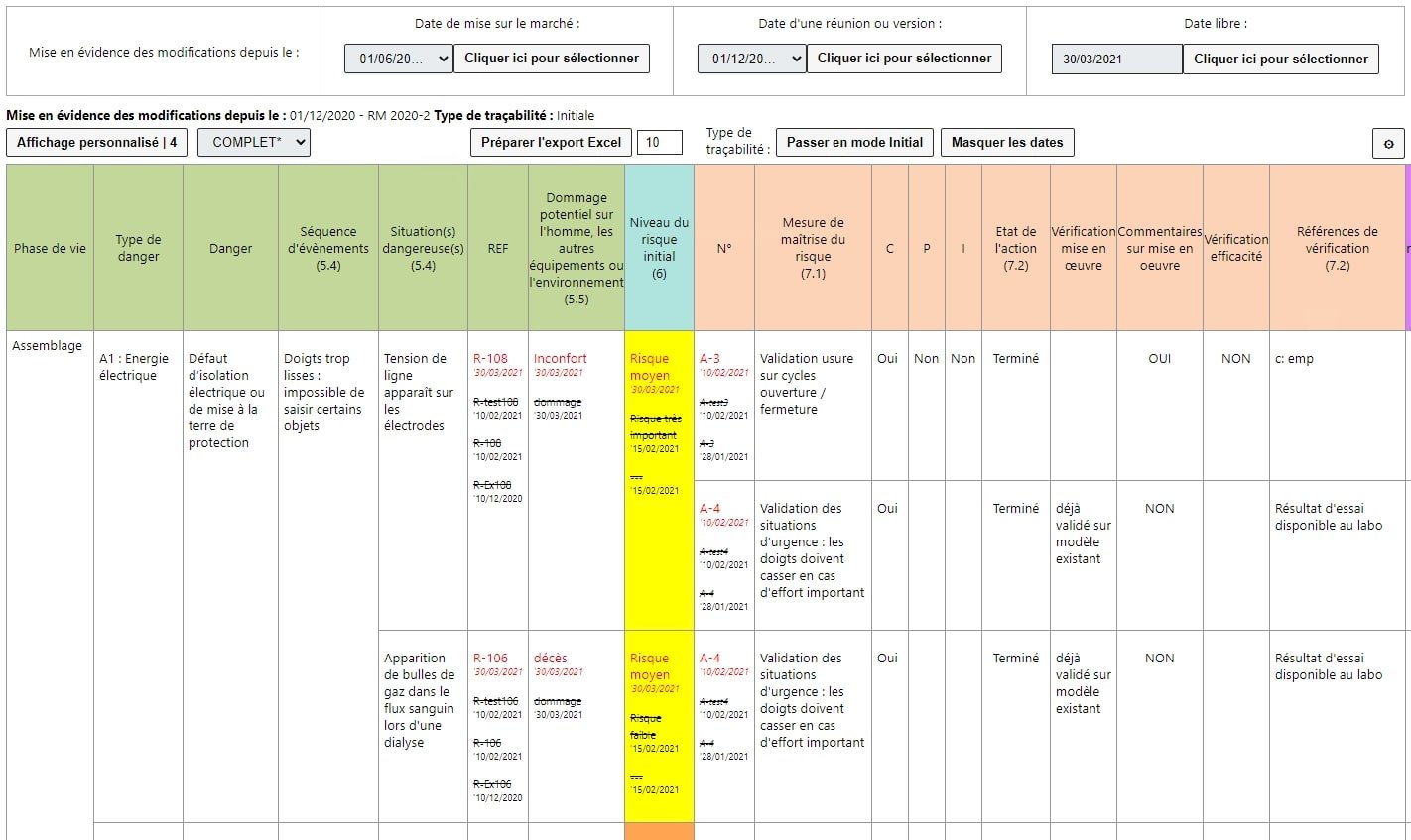 When managing variants, the RM 14971 tool streamlines the number of risk analyses:
One risk analysis covers an entire range of products
The specific features of each variant are rigorously analysed
Reports can be generated not only for the product family but also for a reference or a variant.