Privacy and data protection policy (GDPR)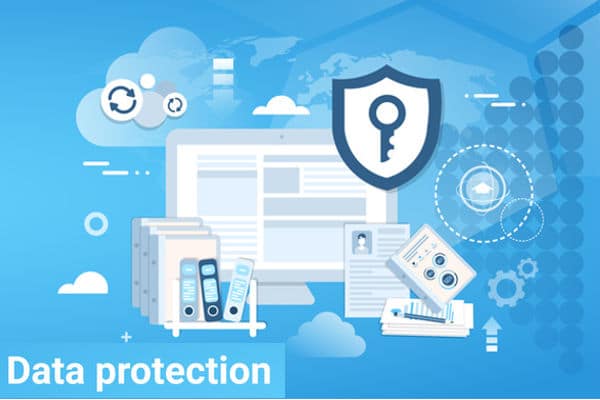 Our Knowllence teams (Bassetti Group) have always been bound by a strict confidentiality clause, and we are very vigilant about IT security.
You will find below a description of our data protection policy, as part of our compliance with the European Data Protection Regulation.
Website Privacy Policy
Section 1 – Preamble
Knowllence (Bassetti Group) is a software editor for QHSE risk management and a training organisation. This website is a commercial showcase to present our expertise.
Section 2 – Personal data collection
Personal data provided by the user
Personal data" means any information relating to an identified or identifiable natural person (hereinafter referred to as "user"). This includes the first and last name, postal address, email address, telephone number, location data of the user, the address that the user provides when registering for webinars and/or training, when requesting a software demo, etc.
Personal data generated by cookies and trackers
A cookie: is a small computer file, a tracer, deposited and read, for example, when consulting a website, reading an e-mail, installing or using a software, application and this, whatever the type of terminal used (computer, smartphone, digital reader, etc.).The use of cookies and tracers is subject to the user's consent if they are not strictly necessary for the operation of the site concerned. The cookies we set are necessary for the proper functioning of our site and facilitate the user's navigation.
Section 3 – Personal data processing
It is "any operation or set of operations, whether or not carried out by automatic means, applied to personal data or sets of data, such as collection, recording, organization, structuring, storage, adaptation or alteration, retrieval, consultation, use, communication by transmission, dissemination or otherwise making available, alignment or combination, limitation, deletion or destruction" section 4.2
Our site https://www.knowllence.com Knowllence (Bassetti Group) minimizes and restricts the collection of personal data for needs strictly related to our activity. Your personal data are mainly collected and processed following your request or possibly following a commercial relationship already established.
Purpose of the processing of your personal data?
The Data collected in the context of the use of our site are processed for the following purposes:
To provide a free demonstration of our software solution;
The management of registrations for webinars, demos of our solutions and training offered to our customers;
The sending of newsletters and commercial solicitations;
The elaboration of statistics and measures of frequentation of the Services;
The reinforcement of our knowledge of the User's preferences in order to improve his experience within the Services on the condition that the User ticks the box expressing his acceptance, provided for this purpose, at the time of his request.
When applying on our site, the User will be informed whether certain Data must be provided or whether they are optional. The Data identified by an asterisk in the application form are mandatory. Otherwise, the request cannot be processed by the department concerned.
The user's consent to our site
Certain data processing operations are subject to a prior obligation to obtain the user's consent in accordance with  section 6 of the Personal Data Protection Regulation.
By checking the consent box at the bottom of your application form, you agree that Knowllence (Bassetti Group) (Bassetti Group) may use your data such as: your name, first name, email address, postal address, telephone number, information relating to your professional life, information relating to your application, if applicable, your CV and cover letter (for job seekers) to process your application.
By clicking on "accept all cookies" during your browsing, you give Knowllence (Bassetti Group) permission to process your data, i.e. browsing history, frequency of visits, logs, your experience on the site, etc.
Section 4 – Respect for the principles laid down in the regulations
In accordance with the provisions of section 5 of the European Regulation 2016/679 known as "RGPD", this collection and processing of your data on our website respects the following principles:
Lawfulness, fairness and transparency: data can only be collected and processed with your consent.
Limited purposes: the collection and processing of data is carried out to meet one or more purposes determined in our service contracts or following your request.
Minimization of data collection and processing: only the data necessary for the proper execution of Knowllence (Bassetti Group)'s purposes are collected;
Reduced data retention: data is retained in accordance with the requirements of the General Data Protection Regulation, i.e. 13 months for connection data – generated by cookies – and 36 months for personal customer data.
Availability, Integrity and Confidentiality of Personal Data: Knowllence (Bassetti Group) is committed to ensuring the integrity, availability and confidentiality of the data collected. Therefore, we implement all appropriate means to ensure the confidentiality and security of your personal data, so as to prevent their damage, deletion or access by unauthorized third parties. Access to your personal data is strictly limited to our staff, particularly to the department concerned by the processing.
Section 5 – Rights of the user of our site
In accordance with the regulations in force, you have the right to access and rectify your data, as well as the right to request its deletion, to object to its processing and to obtain its limitation or portability insofar as this is applicable. You may also object to your data being used for the purpose of drawing up your customer or visitor profile. These rights can be exercised directly with Knowllence (Bassetti Group) by e-mail to dpo@bassetti.fr or by mail to 4 avenue Doyen Louis Weil, Grenoble, 38000, France.
In addition, you may at any time opt-out of receiving communications from us regarding our offers, news and events by using the hyperlink provided in each email we send you.
In order for Knowllence (Bassetti Group) to comply with the request, the user is required to provide proof of identity: first and last name, e-mail address, if necessary, proof of identity, etc. Knowllence (Bassetti Group) will respond to the User within a maximum of 30 (thirty) days, except in special situations.
Section 6 – Personal data Sharing
The personal data collected by our site are not transmitted to any third party, and are only processed by Knowllence (Bassetti Group) within the strictly restricted framework of the company to respond to your requests and develop our commercial activity.
However, in the context of a collaboration, data may be transmitted to subcontractors within a framework strictly regulated by the RGPD. These subcontractors are subject to a confidentiality obligation and may only use your data in accordance with our contractual provisions and the applicable legislation.
Apart from the cases set out above, we undertake not to sell, rent, transfer or give access to third parties to your data without your prior consent, unless we are obliged to do so for a legitimate reason (legal obligation, fight against fraud or abuse, exercise of the rights of defence, etc.).
Section 7 – Management of tracking cookies
The tracks
Browsing the Internet is only partially anonymous. Indeed, each machine on the network can in some cases be identified by an IP address. When you connect to a server, it records your IP address, and can identify your origin (.fr, .net, .be, etc…), your path on the site, the files you requested and the links that led you to the site. This information is recorded in a file (log), which includes all connections to the server.
As far as we are concerned, we use this data to analyze the statistics of the site, the files that could not be loaded, the files that interest the visitors and those that do not interest them, as well as the referencing of the site in search engines and directories. The purpose is obviously not to track you or to collect this type of information to assail you with marketing proposals, but to manage the quality of the site, to detect malfunctions and also to understand your expectations.
In short, this data is used to improve the site on the one hand, and to increase and understand its traffic on the other hand.
Third party cookies
We also use the services offered by Google to improve the performance of our website and the user experience.
Audience measurements
The information generated by the cookie about your use of the website (including your IP address) will be transmitted to and stored by Google on servers in Europe. Google will use this information for the purpose of evaluating your use of the website, compiling reports on website activity for website operators and providing other services relating to website activity and internet usage.
Google may also transfer this information to third parties where required to do so by law, or where such third parties process the information on Google's behalf. Google will not associate your IP address with any other data held by Google.
You can deactivate the use of cookies by refusing to accept them during your visit. By clicking on "accept cookies" while browsing our website https://www.Knowllence (Bassetti Group).com/, you acknowledge that you have read and understood this privacy policy and agree to the terms of the collection and processing of your personal data. However, you have the possibility to refuse cookies or to set your preferences during navigation.
In any case, we comply with the provisions provided by the Regulation, in light of  section 5 of the ePrivacy Directive and  section 94 of the GDPR, refers to the definition and conditions provided in  sections 4(11) and 7 of the GDPR namely: "Collection of prior consent from the user before storing information on his terminal or accessing information already stored on it; unless such actions are strictly necessary for the provision of a service expressly requested by the user or have the sole purpose of enabling or facilitating communication by electronic means…"
Section 8 – Duration of retention of personal data
Data used for the purpose of sending communications regarding Knowllence (Bassetti Group) offers, news and events will be retained for a period of three (3) years from the date of collection or from the date of the user's last contact with Knowllence (Bassetti Group). At the end of this period, Knowllence (Bassetti Group) may contact you again to determine whether you wish to continue to receive communications about our offers, news and events. Your Data will also be destroyed as soon as possible after your request to unsubscribe.
Finally, the connection logs collected, subject to your consent, within the framework of the cookies and other tracers set up on our site, will be kept in accordance with the applicable regulations for a period not exceeding thirteen (13) months. To learn more about cookies and tracers, please visit the CNIL website: https://www.cnil.fr/fr/cookies-et-autres-traceurs.
Section 9 – Conditions for changing the privacy policy
This Privacy Policy can be viewed at any time by clicking on the Personal Data Policy in the footer of our website. Knowllence (Bassetti Group) reserves the right to change this policy to ensure compliance with applicable law. Therefore, you are encouraged to check this Privacy Policy regularly to be aware of any changes.
The user is hereby informed that this privacy policy was last updated on: 04,15,2021.