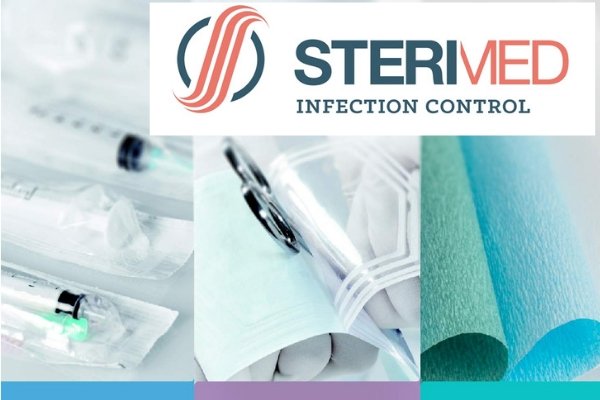 TDC Sécurité has been in use since 2005 at STERIMED's production site in Amelie-les-bains in the Pyrénées-Orientales. STERIMED is expert for Packaging Solutions for Infection Prevention
Mrs. Simon, Quality Security Assurance Manager has been using TDC Sécurité software since 2013 for occupational risk assessments and chemical risk assessments.
Interview conducted in November 2018
Learn more about TDC Sécurité…
Occupational and chemical risk at STERIMED
« The TDC Sécurité software has been implemented on our site since 2005; I have used it in the framework of my functions since 2013, mainly with my 2 colleagues from the security department. We use it to manage occupational and chemical risks assessments on our site in Amelie-les-bains, which involves an average of 260 employees. We manage the occupational risk assessment in TDC Sécurité, and do an extraction to make the single document available to all staff. We have chosen to focus on our TDC Sécurité Action plan on the most critical risks. We currently manage about 30 to 40 actions on the workstations. As actions are carried out, their number and the number of critical risks decrease.
We use about 200 chemicals and have chosen to integrate the products used by maintenance into our inventory as well. We receive (or research) the SDSs from our suppliers, and incorporate the changes into our chemical risk assessments. This is still quite time-consuming; fortunately, our process and our products are fairly stable.
Thanks to the combination of the occupational risk assessment and Chemical Risk information, we display the Simplified Safety Data Sheet of the products used at each workstation, which is very practical, since it centralises the hazard pictograms, PPE, risk phrases, etc.
The TDC Sécurité software allows us to obtain a complete Unique Document and to manage the chemical risk in detail. »
Learn more about STERIMED
The company STERIMED is located in Amelie-les-bains in the Pyrénées-Orientales. It is a world-class key player in the packaging sector of sterile medical devices, ISO 13485 and ISO 50001 certified, exporting 95% of their production outside of France.
Heir to a century-old tradition in the manufacture of paper and decades of experience in the production and supply of packaging solutions for medical devices, STERIMED (formerly Arjowiggins Healthcare) is committed to working alongside its customers and partners to
Enable sterilization and maintenance of sterile conditions of medical devices to their point of use
Ensure the protection of patients and healthcare staff
Offer safe, high-performance products that meet health industry requirements
Innovate for more security and competitiveness, with a constant concern for the protection of the environment and communities.
To learn more about STERIMED…