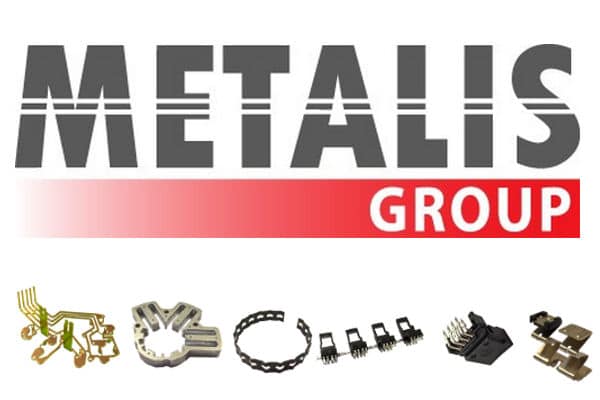 METALIS Group is specialized in precision stamping, flat spring and molding of complex metal-plastic parts.
Knowllence's FMEA software has been used since 2008 within the METALIS Group.
Testimonial from METALIS Group R&D center, August 2017
Centralizing Process FMEA, monitoring plan and control ranges
We utilize Process FMEA, monitoring plan and the control ranges centrally for each project. The RPI assessment is also very useful to us.
The group's R&D center Europe has been centralized in Chaudefontaine, in the Doubs region of Franche-Comté, for the past 2 years.
We have created bilingual versions of our FMEAs (in French-English) corresponding to our different technologies:
Springs
Overmolding and assembly of metal-plastic sub-assemblies
Precision stamping
To save time, we have created libraries of AIAG-compliant notations, symbols according to our customers, and variable RPI quotations.
From the generic "good", it is the R&D center that issues the FMEAs to the different production sites, the studies are being hosted on a common server. About twenty people across Europe work on the FMEAs / MP / Control Rnages, according to the rights and roles that have been assigned to them.
We systematically manage roughly 120 to 150 complex projects per year.
What about customer audits?
We are of course regularly audited by our customers: we generally send them the monitoring plan, the control range and the RPI report in the PPAP file. If our contacts want to know more about our FMEA, we offer to analyze it with them on site or by videoconference. The auditors appreciate the fact that everything is centralized, that we capitalize on the intellectual property and that the documents flow naturally from one to the other.
What are the benefits of the FMEA software and the organization you have put in place?
We are probably saving 70% of the time on our studies thanks to the knowledge tree structures.
The RPI report was also very tedious to obtain; today we can obtain it in one click!
Would you recommend Knowllence's Process FMEA software?
Yes, no problem, we are satisfied with the software, the trainer and the hotline!
The software exceeds our expectations: no more Excel and Word management!
The Knowllence software is a real pleasure for the formalization of FMEAs and centralization of key result documentation.
METALIS Group
With 8 sites and more than 1000 employees, METALIS Group is specialized in precision cutting and stamping, flat springs and molding of complex metal or metal-plastic parts, combining in-line assembly in its manufacturing processes.
METALIS Group works for all types of industrial sectors, from small to large series! The research and development department employs more than 100 people at the group level, offering its design and production capacities in a very advanced quality environment.
The first French cutting company to be certified ISO 9001 in 1993, METALIS is also certified ISO/TS 16949, ISO 14001 and OHSAS 18001 and is committed to a voluntary approach to Social Responsibility!