As of September 2019, EURO-SYMBIOSE and KNOWLLENCE are joining forces to offer a solution adapted to the new AIAG-VDA FMEA standard.
EURO-SYMBIOSE & KNOWLLENCE: two complementary entities
EURO-SYMBIOSE supports its clients in their search for efficiency and performance improvement. Training on standards, methods and tools has been part of the company's DNA for over 30 years.
For its part, KNOWLLENCE, software editor in the field of risk management and design methodologies, has a recognized experience and competence in the development of software and in supporting companies, particularly in the implementation of FMEA software solutions.
The new AIAG-VDA FMEA handbook, published last June, complicates the FMEA approach in companies.
In order to better meet the needs of their customers, EURO-SYMBIOSE and KNOWLLENCE have decided to collaborate to offer effective global solutions.
The experts of the FMEA approach of our two companies have come together to ensure a common understanding of the standard and agree on the best practices to be implemented.
Thus, the FMEA software offered by KNOWLLENCE has been customized to be in perfect adequacy with the method taught during EURO-SYMBIOSE trainings, which will facilitate the deployment in companies after the training.
The training and the software are available in French and in English, the opportunity for international companies to harmonize the practices of their different sites.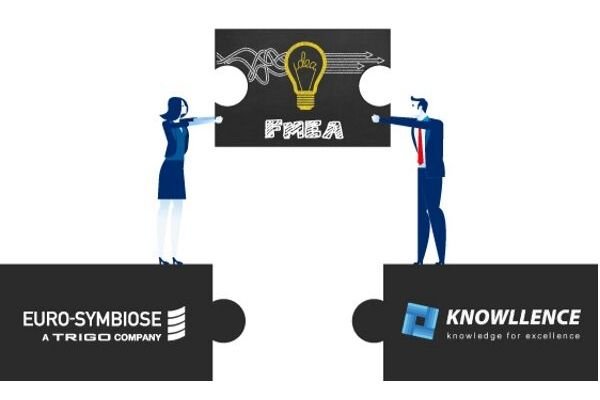 Thanks to this partnership, EURO-SYMBIOSE and KNOWLLENCE are once again committed to operational excellence and customer satisfaction.