Arkema, the global leader in speciality materials
After branching off from Total over 15 years ago, the French company Arkema is currently the leader of speciality materials with over €7.9 million in turnover and 20,000 employees. Arkema acquired Bostik in 2015, giving them more visibility beyond just the industry and into the public eye. Arkema is in very diverse markets with 147 industrial sites in 55 countries across the globe.
Arkema takes pride in its strong commitment to society, primarily in its sincere concerns for safety.
The TDC Sécurité tool has become the global application adapted to Arkema's needs in the framework of the STARMAP project (Software Tool for Arkema Risk Mapping). Out of the group's 147 sites, 90 locations use TDC Sécurité under the name STARMAP. Only Asia and the Bostik sites have not been completely covered at this time.
The application uses the following languages for the interface, contents, reports, exports, and libraries: French, English, Dutch, Spanish, German, Italian, Polish, Portuguese, and Chinese.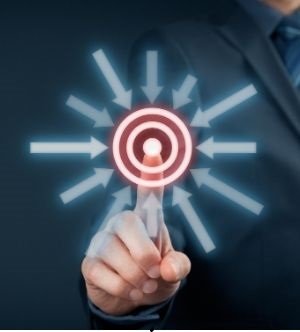 A successful "STARMAP tool" project
"The success of this project has already been felt, even if we are still in the rollout process, because of:
Knowllence's ability to manage this project on an international scale by using their talent and resourcefulness and by specific configurations in their standard software program.
Arkema's organization while in project mode, as this type of undertaking could not be managed as routine business.
Excellent understanding of the functional requirements laid out by the project manager and the transcription of these requirements into technical specifications.
Transparent and trustworthy three-way communication between the business, IT, and Knowllence professionals.
Active listening and quick, skilful reactions to resolving inevitable anomalies and unexpected problems.
Favourable reception of the tool by the plants."
STARMAP: The Software Tool for Arkema Risk Mapping backed up by TDC Sécurité
"We didn't wait until 2013 to perform workstation or environmental risk analyses, of course, but at that time, we acknowledged the need to do more than we could with the software we had developed in-house. Establishing hardship thresholds as a natural conclusion of risk assessments triggered our reflection back then.  We required a more structured and more solid tool to meet our safety managers' needs, in addition to the real need for environmental analyses.
We decided that we couldn't carry out these developments by ourselves since Arkema is not in the software development business. We do it only when we don't have the choice, when we don't find what we need on the market, or when it doesn't give us any true competitive advantage.
We required:
A tool that uses our methodologies. We wanted the tool to adapt to us and not us to the tool. We found what we needed with TDC Sécurité.
Adaptation to our international context. We are located in 50 countries, so we absolutely need to use as many languages as possible.
Suitably ergonomic tools that work like desktop spreadsheets. Working with spreadsheets was a determining factor so that users remain in the familiar Excel environment.
Consolidation at the global level and availability of worldwide reports beyond the studies representing each site.
Interface with existing applications.
We decided to work with Knowllence a little over three years ago.
Management of this international project was rather classic—with someone in charge at several sites in France and Europe and then in the USA and Asia. We still need to roll out in Asia and within Bostik at a global level.
The functional architecture allows us to process two items:
Risk analysis for workstations
Environmental analysis
The common elements for processing these two analyses come from the site, location in the plant, and work unit. After, we move to the workstation with the task or activity.
We set up adapted management of access rights and roles for each person. One of the important features was the interface with our IT system. The STARMAP (TDC Sécurité) tool tells the HR software which workstations have reached one or more hardship thresholds, and we have a corporate tool for management of events and actions."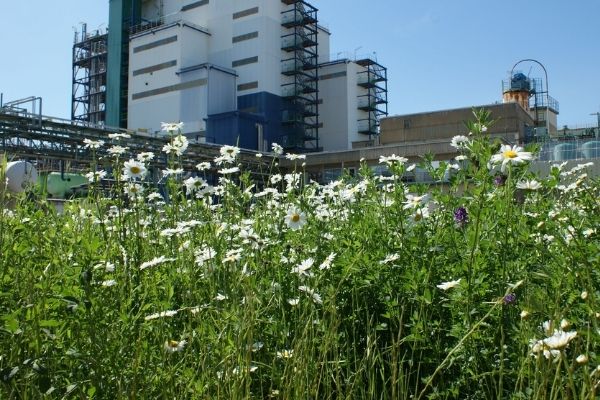 Environmental analyses at Arkema
"Our environmental analyses comply with ISO 14001:2015 requirements. We rely on a single methodology—handled by the STARMAP (TDC Sécurité) tool—for the whole group.
We work under a classic risk assessment principle. For any given activity, we evaluate its aspects and environmental impacts according to the operational mode—either normal, downgraded, or accident.
This happens in the common libraries for the activities (production, transport, treating effluents, etc.), environmental aspects (emissions into the air and water, waste, etc.), environmental impacts (with more than 45 impacts listed), the various evaluation criteria, and so on.
Depending on the requirement level, the environmental analyses can be used at the site's different tree levels: the site, work unit, and activity. The evaluation tables can be applied to different levels while retaining the same structure.
The impacts are ranked as one of three levels—minor, intermediary, and significant. Each site defines the thresholds for each.  A site can also decide that a non-identified aspect due to the methodology is significant.
An analysis is carried out using three classic criteria: frequency, severity, and acceptance by the concerned parties (on a five-level scale from non-sensitive to very sensitive). The user interface has been designed so that the drop-down menus propose contents strictly limited to the active scope as the analysis progresses. For example, evaluators will only see the impacts on water if they have chosen the "water emissions" aspect ahead of time. The scoring scales for the severity criteria are adapted to the type of operating mode (normal or accident, for example) or to the implicated tree level, in which case the severity score can be a simple choice in a list or a matrix-based approach.
The scoring of impacts is then obtained by multiplying these three criteria and not by adding them (this is a choice we made). The impacts deemed significant cannot be modified regardless of user rights. Some impacts can become significant as soon as certain scoring levels are reached. If we look at the acceptability criteria as an example, choosing the most sensitive levels automatically defines the impact as significant even though its base score is lower than the predefined threshold.
The base score obtained is then weighted through an analysis of the operational control.
The "operational control" weighting criteria identify, document, and evaluate the control level (technical or organizational) to maintain it at the initial level as a minimum.
Lastly, the mitigation actions for these impacts are defined and sent to our corporate action plan tool through a dedicated interface. STARMAP lets us define the improvement actions within our management systems and monitor them in another corporate tool. When these actions have finished, the information transmitted back is reintegrated into STARMAP (TDC Sécurité). The evaluator can then revise the analysis according to the updated criteria.
Risk analysis for workstations
"Arkema already had an occupational risk assessment tool in France and the US. One of its main limitations was its inability to manage central libraries. Each plant needed to manage data locally and could thereby potentially divert from company practices.
During the consultation phase, TDC Sécurité was competing mainly with American IT tools. Knowllence won the contract because of the program's flexibility to consider our group's methodology and work processes, which had already developed a significant international angle regarding occupational risk assessments.
These occupational risk assessments are intrinsically fragmented. Examining risks such as noise exposure, falls from heights, dangers due to machinery, inhalation of fumes, repetitive movements, and injury within the same environment was a bigger challenge for the software designer than we had imagined.
But once STARMAP (TDC Sécurité) was in place, the strength behind its cohesion became a major asset. We will never return to having different tools for treating chemical risks and accidents. Treating risks differently in our American and French factories is out of the question. And when a chart or report is developed for the specific needs of a continent, it can be examined quickly by others who may find it pertinent. By doing this, each continent has the opportunity to discover unknown or misunderstood issues on the local level that could, in turn, be relevant to their situations. The US highly appreciated the reports developed by France for the Unified Document for the Evaluation of Professional Risks. The Americans hadn't thought about putting in such an effort in the presentation of the evaluation results to the entire workforce.
The tool has turned out to unify practices more efficiently than any other managerial action. A common boundary-value library, common risk library, common measure-control library, identical work charts across the board, access to sister-plant studies, and a common technical language all contribute to stimulating our plants so that occupational risk assessments are a veritable incentive to prevention and not just a formal exercise."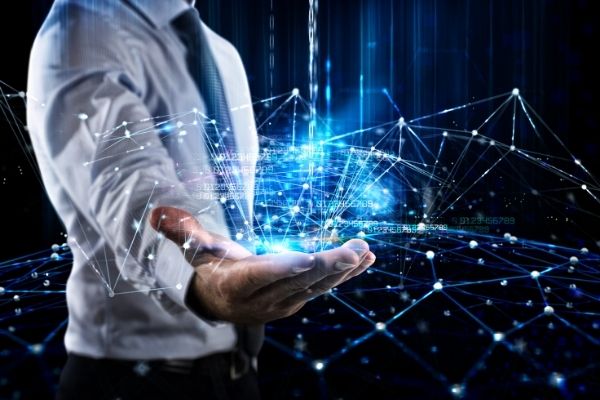 Connectors to interface with other applications
"In addition to adapting the processes for our occupational and environmental risk assessments, Arkema wanted STARMAP (TDC Sécurité) to interface with other applications to:
Share data with the corporate action plan tool (import/export).
Share data: TDC Sécurité retrieves the list of workers and their postings at the workstations from the HR program. TDC sends information back to the HR program about exposure to difficult working conditions.
Import substances managed in an Excel chart with the exposure threshold values for each continent."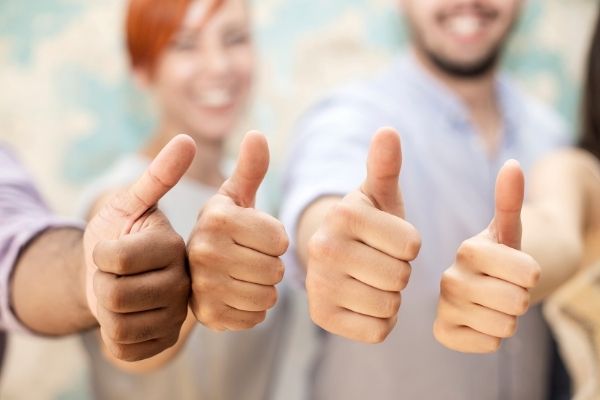 Clearly, Arkema is happy with their choice to go with Knowllence
because TDC Sécurité truly responds to their needs.
Conclusions
Users have successfully integrated and favourably accepted STARMAP.
The program has been judged easy to use by our users for environmental analysis. It is a bit more involved for workstation risk analysis, which by nature is more complex. Many functions are very easy to use: displaying within a table, availability of pre-formatted reports, online multi-lingual access, filters, exporting, etc.
The possibility of inter-site sharing through the program is practical: one site can give access to a view of its own analysis and show another team how they went about it.
To conclude, it's an application that really responds to the needs expressed in the specifications and allows consolidated risk analyses, which was impossible before this. The data template supports development of other types of risk analyses in the same program, generating other projects.
The rigorous teams at Arkema reaffirm their trust in Knowllence!
This article was based on testimonials by Mr Lamy (Safety/Environment) and Mr Dautremer (IT) during our 2017 TDC Sécurité Users' Club. It has been enhanced in 2021 by additional professional elements from other users such as M d'Albenas.