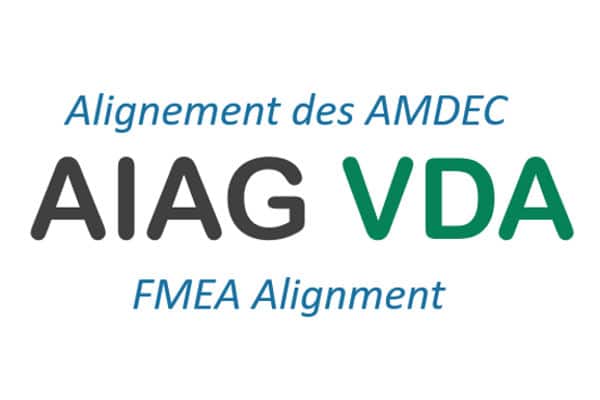 FMEA AIAG VDA Alignment
A new method  for FMEAs in the Automotive Industry.
FMEA Harmonization for AIAG and VDA ?
A revised and common method for FMEAs of VDA and AIAG will be soon presented to the automotive industry. Car manufacturers are required to assess their products' failure modes and effects differently, based on differences between the Severity, Occurrence, and Detection rating tables in the VDA and AIAG FMEA Manuals. This causes confusion and adds complexity to the product development and product improvement activities
The goal is to provide suppliers with a single FMEA business process and associated set of methods and tools to produce robust, accurate and complete FMEA's that would meet the needs and expectations of any of their customers.
FMEA Impact with AIAG VDA Alignment ?
Our FMEA software already enables to drive AIAG or VDA FMEA studies for many years, We will finalize the impact of this AIAG VDA Alignment within our FMEA software as soon as the publication will be official.
It seems that the common method of VDA and AIAG will integrate following items :
6 steps (instead of 5 in the VDA)
Elimination of the Risk Priority Number (RPN or RPZ in german,  or IPR in french)
New assessment catalogs
New FMEA form
it will probably follow North American standard SAE J1739.
Knowllence Expertise towards AIAG VDA FMEA
Knowllence team follows with the utmost attention these changes in the automotive fields in order to bring the best service to our Customers and Software users. We will adapt the proposed method integrated in our software – as an option, if needed by our Client.
We will also of course adapt our training programmes that are currently distinct either AIAG Method, either  VDA method, or both.
Discover our FMEA software : 
Design FMEA Software      –       Process FMEA Software      –      VDA FMEA Software